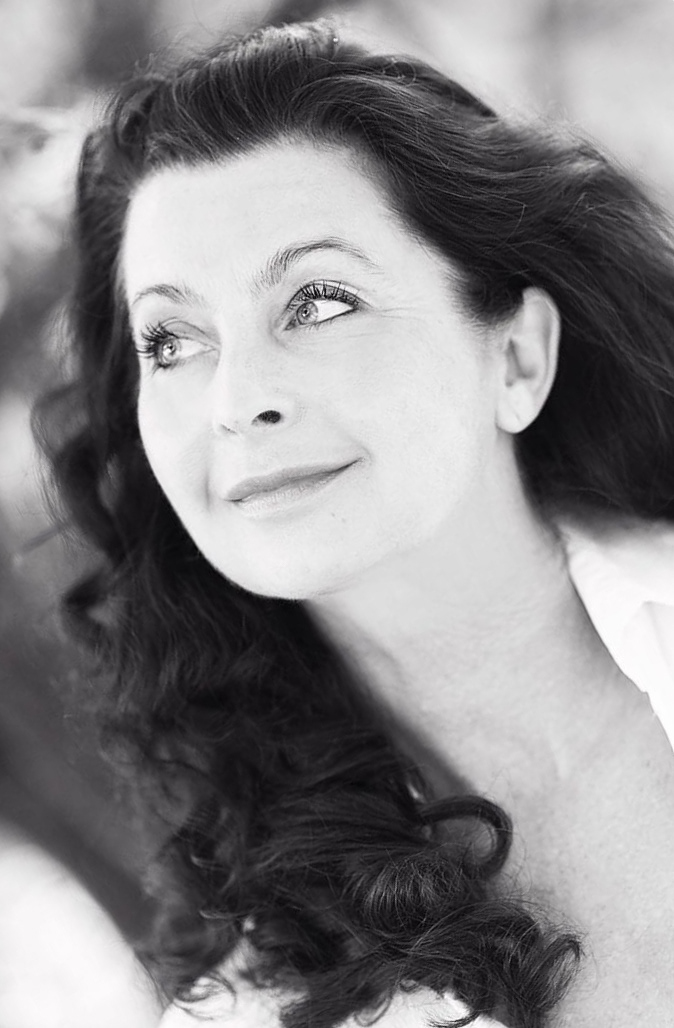 Currently a large collection of artworks can be seen upon request in WIESBADEN.
mobile: +49 151 11 6325 40
The central theme is the similarity and connection between humans and animals, heaven and earth. The mainly applied Fresco Secco Art on canvas leaves the high-quality color pigments from all over the world their light intensity and original strength.
​​​​​​​
Tanja Bergman works in Wiesbaden, Frankfurt am Main and Berlin.
Born in Münster, Westphalia and raised in Düsseldorf, where she received her practical arts education by A. von Malotky (student of Joseph Beuys).
Master Artium in Publicism, Sinology and Latin American studies at Freie Universität Berlin.
Longer stays abroad for study purposes (Zen and fresco painting) in the People's Republic of China, Taiwan, Ecuador, Italy and Spain.
2015 // 

MULTICULTURALISM AND DIVERSITY IN CONTEMPORARY WORLD

 // MUSEUM FOR CONTEMPORARY ART - BEIJING
2015 //

ART MIAMI BEACH

 // CONTEMPORARY ART FAIR - OCEAN DRIVE
2016 // 

IT'S ALL ABOUT ART

 // TECHNISCHE UNIVERSITÄT - HAMBURG
2016 // 

HÖHENFLUG

 // NON PROFIT EXHIBITION @PASHMIN ART GALLERY - HAMBURG
2017 // 

MASTERPIECES

 // GROUP EXHIBITION W/ SIGMAR POLKE; A.R. PENCK; MICHAEL GITLIN; RAYMOND PETTIBON; DAVID UESSEM; TERENCE CARR; HARRY MEYER // ART BASE - BAD HOMBURG
2017 // 

BERLINER KÜNSTLER

 // GROUP EXHIBITION W/ KATRIN KAMPMANN; INA LINDEMANN; EVELYN SOMMERHOFF // ART BASE - BAD HOMBURG
2017 // 

ERZÄHLUNGEN DES UNBEWUSSTEN

 // GROUP EXHIBITION W/ JACQUES GASSMANN // ART BASE - BAD HOMBURG
2017 // 

WORKS IN FRESCO SECCO ART

 // PAG CONTEMPORARY ART - SHANGHAI
2017 //

ART021

 // CONTEMPORARY ART FAIR - SHANGHAI
2018 // 

PRALL UND LICHT UND GRÜN

 // GROUP EXHIBITION W/ JACQUES GASSMANN // ART BASE - BAD HOMBURG
2018 // 

RENAISSANCE - ANKLÄNGE ZWISCHEN OKZIDENT UND ORIENT

 // GROUP EXHIBITION W/ JACQUES GASSMANN // ART BASE - BAD HOMBURG
2018 // 

MUSIK FÜR DIE AUGEN

 // GROUP EXHIBITION W/ JACQUES GASSMANN; SIGRÚN ÓLAFSDÓTTIR // ART BASE - BAD HOMBURG
2018 // 

LINIEN DES LEBENS

 // SOLO EXHIBITION // ART BASE - BAD HOMBURG
2018 // 

SOULS AND FRAGMENTS

 // PAG CONTEMPORARY ART - SHANGHAI
2018 // 

WER BIST DU GERADE

 // GROUP EXHIBITION W/ ISABELLE FEDERKEIL; JACQUES GASSMANN // ART BASE - BAD HOMBURG
2019 //

UNIQUE & UNITED

// GROUP EXHIBITION W/ SIGRÚN ÓLAFSDÓTTIR; JACQUES GASSMANN // ART HALL (former "English Church") - BAD HOMBURG
2020 //

HOW TO MAKE IMPOSSIBLE BALANCE HAPPEN

// GROUP EVENT W/ SASCHA WALTZ & GUESTS; SIGRÚN ÓLAGSDÓTTIR // OPENING of GLOBAL SOLUTIONS SUMMIT - FEDERAL FOREIGN OFFICE BERLIN (cancelled due to Corona pandemic)
"
The works of Tanja Bergman vibrate with dynamism and liveliness. Her art of painting has something deeply musical. The powerful stroke in her pictures seems to have sprung from the dance, I can see the artist in her movement in my mind's eye. Here, one senses that the physical is transformed into energy and energy into something physical. Thus - the abstract pictures rise from the
Physical out to a new level."
Sasha Waltz - Choreographer, Dancer, Artistic Director